Shift is where
work gets done.
Welcome to your productivity hub. Shift is the desktop app where all of your email accounts & apps live. Streamline everything, and get work done faster.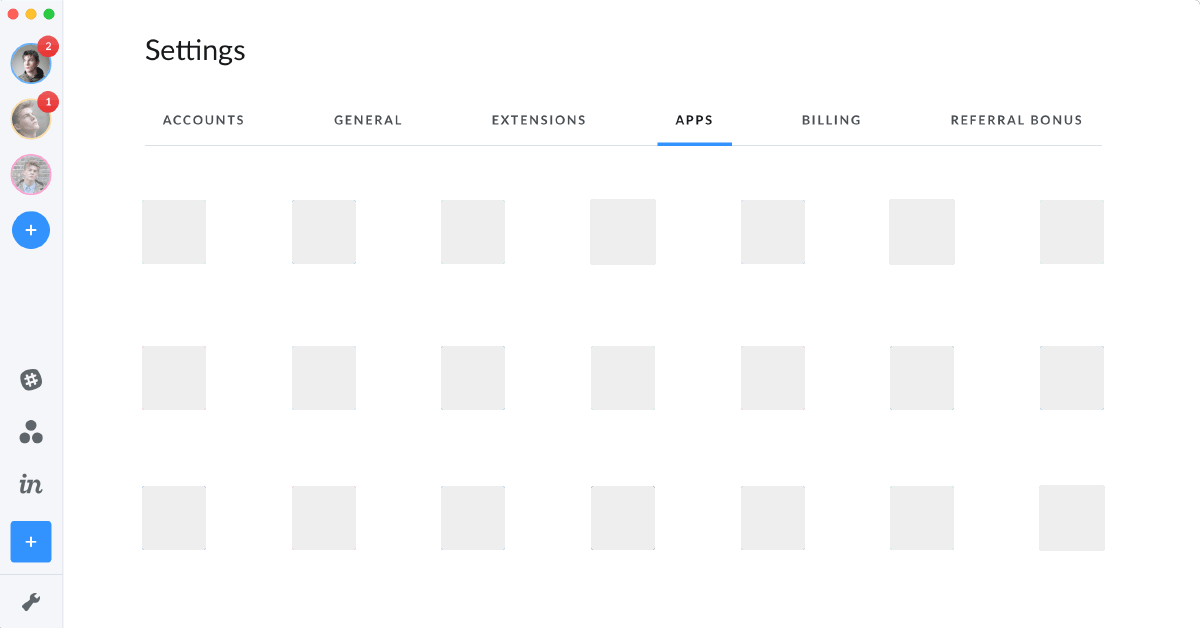 People that are more productive with Shift
If you use multiple Gmail accounts, you're used to having to open several tabs for everything. Shift alleviates this problem by opening up several accounts in one handy desktop client.

If you're strictly a Gmail user, you know that juggling multiple accounts is a colossal pain. Newcomer Shift (available for Windows, Mac and Linux) takes away that pain, letting you shift (aha!) between accounts with ease.

Shift makes perfect sense for anyone looking to significantly streamline their Google experience.

For a Google-lover, Shift is an exceptional solution. The design is clean, the functions are intuitive, and most importantly for me, it is an improvement from the glitchy and clunky Apple Mail.