Every successful business has an effective tech stack that they rely on. This is a collection of tools you can use to engage customers, communicate with team members, analyze results, and ultimately make sales.
There are thousands of digital tools available, since everyone's needs are a little different. So, no tech stack is going to be exactly the same. And that's okay. You need to choose the tools that work for you and your business.
With that said, there are certain tools that we feel virtually every business can benefit from. These are the building blocks of any good tech stack.
Check out our list below to see our picks for your tech stack essentials for 2022.
Landing page and website builder
Leadpages
Drag and drop website builders have made it easier than ever for small businesses to get online. If you need a landing page or website you can't go wrong with Leadpages. Like many other builders, this tool offers lots of professionally designed templates and a user-friendly interface so you can launch your pages in a few days or less.
But what really sets Leadpages apart is their focus on conversions. They don't just help you publish pages that look great. They also make sure those pages generate leads and sales. All their templates are created with conversions in mind, and their Leadmeter gives optimization tips as you're building.
Leadpages also offers pop-ups, alert bars, contact forms, and online checkouts to help you maximize your leads and sales.
Related Article: How Much Does It Cost to Build a Website for a Small Business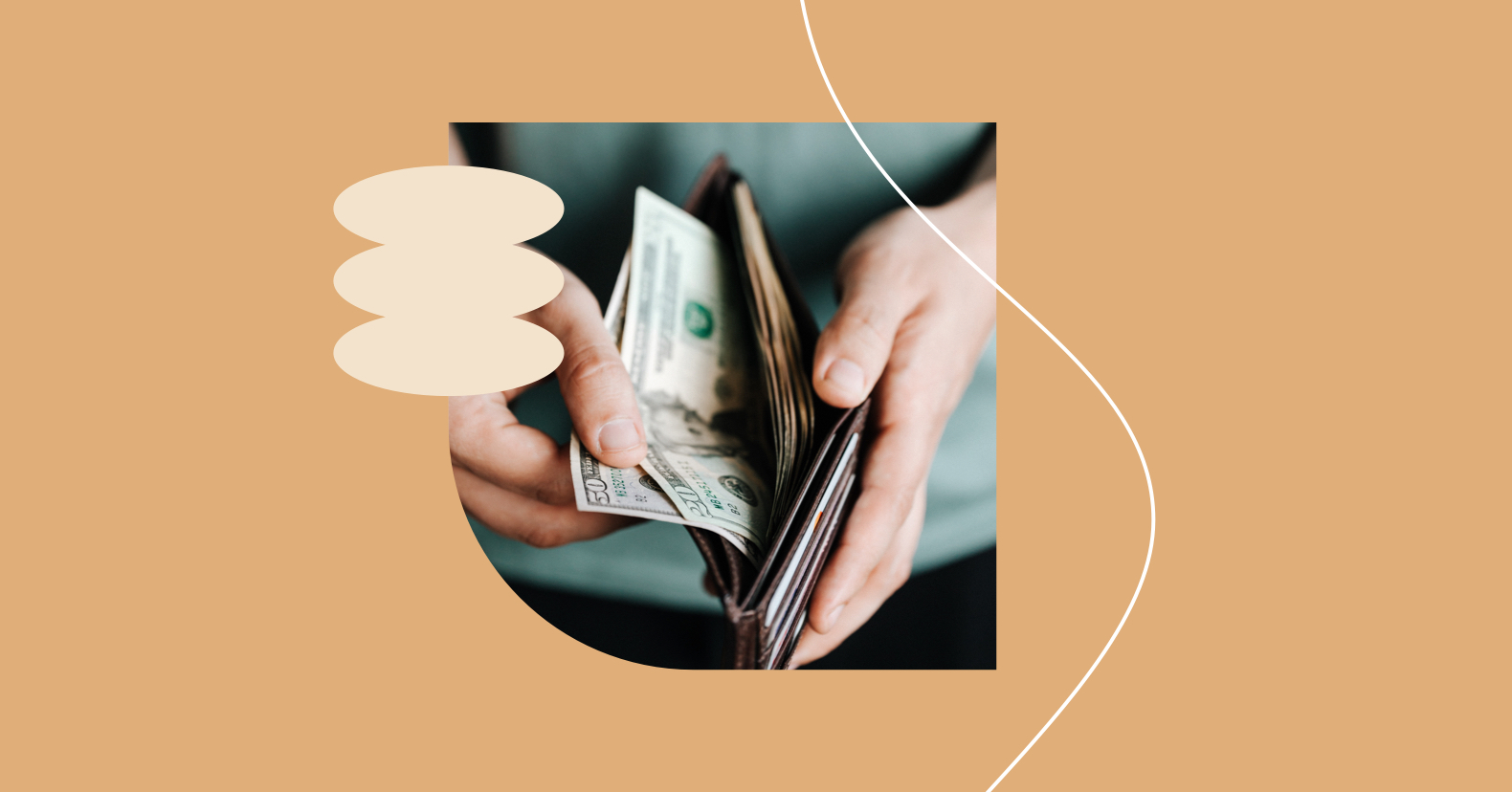 Communication
Slack
Email is still a useful tool, but it has its limits. As your inbox piles up important messages can get missed. Plus, sometimes you just have a quick question that doesn't really warrant an email. This is why so many businesses are using Slack.
Slack is a business communication platform that makes it easier than ever to talk and collaborate with team members. It's essentially an instant messaging app for businesses. Create channels for different projects or teams, direct message team members if you have questions, and seamlessly integrate your favorite marketing tools to create the perfect workspace.
Related Article: The Ultimate Guide to Working Remotely with Slack
Zoom
Instant messaging is great, but sometimes a face-to-face talk is needed. If you can't meet in person then Zoom is the next best thing. Zoom makes video calling easy. You can schedule meetings and invite your team members in advance, or send people a link for a quick impromptu chat.
Zoom also offers a bunch of features that many other video communications platforms don't. This includes whiteboards, meeting transcripts, participant polling, breakout sessions, and social media streaming.
Related Article: How to Use Zoom Meetings for Remote Video Conferencing
Graphic design
Canva
It used to be that unless you knew how to use photoshop you'd have to hire a graphic designer anytime you wanted to edit an image. Luckily, now we have free tools like Canva that allow anyone to customize images and create simple graphics.
With thousands of templates and user-friendly image editing software, Canva is perfect for creating social media graphics, presentations, posters, and other visual assets. And it's completely free to use.
Productivity
Shift
Okay, so we might be a little biased here, but we'd be remiss if we didn't mention Shift here. Because the thing is, we're not just Shift employees, we're Shift users. We use a ton of different apps to run our business and collaborate with team members, and Shift helps us keep organized and productive throughout the day.
Shift puts all your favorite apps in one place. This allows you to manage multiple projects across many different platforms, ensures you never miss important updates, and helps keep your desktop nice and tidy.
As your tech stack grows, Shift is a great way to keep track of everything that's going on with your business.
Analytics
Google Analytics
When it comes to website analytics, nothing beats Google Analytics. This free tool is a must-have for anyone with a website, as it provides valuable information on traffic, visitors, user behavior, and conversions.
Want to see what your most popular content is? Curious what country most of your users are from? Wondering how long the average user spends on your site? Google Analytics answers all these questions and more.
Content creation
Google Docs and Google Drive
Google strikes again with another invaluable set of tools for any team. Remember the days when collaborating on a document meant emailing it back and forth dozens of times? Not any more. Google Docs lets you store your documents in the cloud, meaning you and your team have access to them anywhere and everywhere. You can add comments and suggestions for others and everyone can see the most recent changes.
Working in tandem with Google Docs is Google Drive. This cloud file storage service makes it easy for you and your team to organize your content and find what you need when you need it.
Grammarly
Writing is tough. Even professionals are prone to embarrassing typos and grammatical errors. While these mistakes can be funny when you're among friends, when communicating with customers they can hurt your credibility and make you look unprofessional.
That's why Grammarly is an essential tool for any business communication. It's more than a simple spell checker. This writing app corrects incorrect grammar and makes suggestions based on your desired tone. While there's both a free and paid version, the free version should be more than adequate for the vast majority of users.
Social Media Marketing
Sprout Social
To get the most out of your social media campaigns it's a good idea to be on multiple platforms. However, keeping tabs on all your accounts can be rather time-consuming. That's why so many businesses use Sprout Social.
This tool allows you to post or schedule content to all your social media accounts from one central dashboard. It also provides valuable analytics so you can see what content and platforms are providing the best results.
Customer engagement
Intercom
Nowadays, users want more than just content. They want to connect with brands and have a more personal experience. This is where Intercom comes in. This customer communication platform offers everything you need to communicate with your users.
Use chatbots to convert new customers, provide product tours to onboard new users, and create a help center to answer questions. These are just a few of the ways Intercom helps you engage your customers.
Project Management
Asana
When you have multiple projects on the go it can become difficult to keep track of your progress. It's even more complicated when you're trying to collaborate with team members. This is why a project management tool like Asana is so important.
With Asana, everything you're working on is in one place. You can keep a list of ongoing projects, assign tasks to team members, share documents, and give feedback. Not only does this make you more efficient, but it also reduces the number of emails and meetings that are required.
Related Article: How to Make The Most of Asana for Your Team
Email marketing
Delivera
Email marketing might seem old school, but it's still one of the best ways to nurture your leads. In fact, email marketing offers a 4,200% ROI, making it one of the most profitable marketing channels you have at your disposal.
There are many different email marketing tools available, but we love Delivera thanks to its easy-to-implement drip campaigns, large number of personalization options, and ability to integrate with your favorite CRM.
Customer relationship management
Salesforce
Okay, so you've finally got some leads for your business. Now what? This is when a good customer relationship management (CRM) tool is your best friend. These products help you organize your leads and connect with them so you can convert them into customers.
For a long time now Salesforce has been the CRM to beat. That's because they offer a wide range of features, including lead scoring, campaign management, and custom applications. It also makes collaboration easy. While on the higher side of the price scale, it's well worth it for the value this CRM provides.
AgileCRM
If you're a new entrepreneur or start-up, AgileCRM might be more your speed. With a free option and paid plans starting from $8.99 it's an excellent choice for small businesses. Plus, it still offers lots of great tools, including lead scoring, appointment scheduling, email tracking, and more.
SEO
Ahrefs
Using SEO best practices is a must for every online business. And luckily, Ahrefs makes it easy. They offer content mapping tools, backlink analysis, competitor analysis, site audits, and more.
By far their most valuable feature though is their Keywords Explorer. Simply type in a topic you're interested in and get a list of dozens of related terms. For each term, you'll see how much traffic they get and how easy they are to rank for. This information is invaluable for planning new website content and blog articles.
Clickflow
Once you find a keyword you want to rank for you can use Clickflow to help you create the most comprehensive article on that subject. Type your keyword into their Content Editor to get a suggested word count and a list of related terms to include.
Write your article in the editor or copy and paste it into the editor when you're done to have your content graded. A grade of "A" or higher means your article has a good chance of ranking for your desired keyword.
Workflow Automation
Zapier
In order to get the most out of your many business tools and apps, you need to make sure they all work well together.
Zapier helps you automate tasks between two or more apps. For example, you could create an automated workflow where every time you receive a new task in your project management tool it's automatically added to your to-do list. Zapier can be used to connect all your favorite tools, including Gmail, Slack, Asana, and more.
It's time to review your tech stack
Do you have all the tools you need to reach your goals for 2022? Do you feel there's an area where you could be more efficient? Compare this list to your current apps to see if there are any gaps in your tech stack. You might just be one tool away from a major breakthrough.