Marketers are buzzing to build, own, and nurture an audience and many are doubling down on the reliable, revenue-driving channel that is email marketing. But inboxes are noisy and content teams are stretched thin. Delivra promises an automated email and SMS platform that can help you streamline campaigns and send personalized messaging at scale. But does Delivra live up to the hype?
Our experts spent time using the app and learned a lot. Does Delivra deliver? Here's what we can share.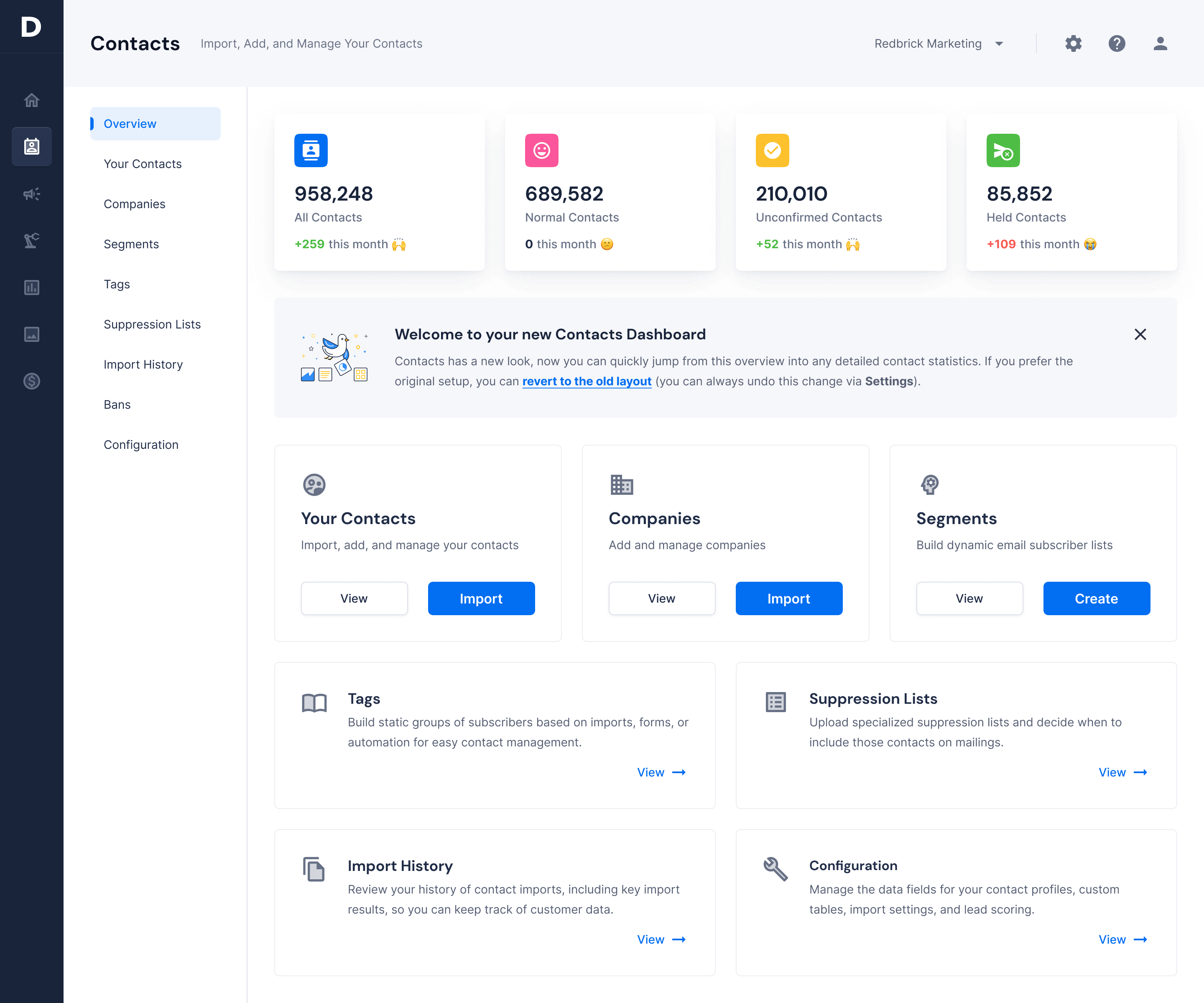 What is Delivra?
Delivra is a cloud-based email marketing platform that helps marketers create, automate, and personalize email and SMS messages. Marketers and agencies can automate highly personalized, event-driven campaigns that increase the long-term loyalty and lifetime value of their customers.
Deep integrations, powerful segmentation, and event-triggered, multi-channel automation—along with the dedicated partnership of a customer success team—make it easier to fully customize an engagement strategy. Delivra provides a hands-on approach, helping businesses that have advanced email marketing needs but don't have access to the resources needed to support them. 
It's best for small to midsize businesses who want to send more relevant, more engaging emails by leveraging their internal data. Whether that data is website behavior, customer profile, or purchase history—Delivra handles even the most complex data so that marketers can easily create contact segments and conditional (personalized) content.
While other platforms offer an "all-in-one solution," Delivra is hyper-focused on email and SMS marketing performance. Its tools center around managing contacts, designing emails, automating campaigns, advanced web forms, and analytics reports. With email and SMS contacts under the same roof, marketers can create dynamic segments based on channel, demographic traits, behavioral events, and more.
Their drag-and-drop email editor cuts down design time, along with global reusable content blocks and branded content control features. The visual workflow builder is ideal for creating automated campaigns and users can access a complete data set to analyze email performance and receive weekly emails that summarize KPIs.
Companies in the same category that might be considered competitors are Emma, ActiveCampaign, Constant Contact, Mailchimp, HubSpot, and Marketo. That being said, Delivra also offers SMS marketing capabilities as well. This means users can create customized text message campaigns that will be delivered right to a target's device, providing a true multi-channel marketing experience.
Even if you don't currently use SMS marketing, you might change your mind. After all, text messages have an average open rate of 98% and the average SMS marketing response rate is 45%. You can see how it would be pretty handy to have these capabilities in your marketing mix. 
Who uses Delivra?
Created specifically for the needs of small marketing teams, Delivra is designed to simplify sophisticated email marketing and leverage internal data (customer profiles, purchase history, website behavior) to create hyper-relevant messaging that doesn't require a lot of heavy lifting.
Because Delivra's small team of email experts has been in the email marketing space for 20+ years, they take a hands-on approach to their customers' success. For marketers looking to elevate their strategies or test into SMS marketing, Delivra offers ongoing training and educational resources.
Delivra offers a unique combination of B2B+B2C functionality, customer and lead scoring, automated workflows, and numerous integrations, so their customer base spans various industries. Right now Delivra is most popular in the United States, and the bulk of companies using Delivra have between 10 and 50 employees and under $50 million in revenue.
One great thing about Delivra is that they offer a variety of creative and technical services that users can purchase if they want to create additional custom-branded templates or bring in extra hands to build or optimize an automated workflow. That being said, their drag-and-drop, WYSIWYG (What You See is What You Get) editor for building emails is extremely user-friendly. This means that non-coding marketers can create campaigns without requiring HTML or graphic design knowledge. 
Delivra Pricing
Delivra is less expensive than premium marketing automation tools like HubSpot, Marketo, and Salesforce Marketing Cloud. Though it does offer a narrower feature set (focused on email and SMS marketing), it's certainly worth the money for small to mid-size organizations who don't need the "all-in-one" marketing and sales features of the larger software tools.
Visit https://delivra.com/pricing for up-to-date pricing.
Starter: $99/ month
Professional: $209/ month
Enterprise: $369/ month
15% and 25% discounts are available for annual and bi-annual billing respectively. There is also a free trial that you can use to see what makes sense for your marketing team.
Delivra Features
The following list isn't all-encompassing, but it should give you an idea of what's available in Delivra.
Drag-and-drop email editor
Users mentioned being able to create email without using any code at all, but also being able to add CSS style sheets and adjust HTML if they wanted. Users can also choose from a variety of templates and elements within their library.
Visual automated workflow builder
Delivra's visual workflow builder allows you to create and automate email and/or SMS campaigns by dragging and dropping messages, time delays, and branches exactly where you want them.
Code-free personalizations (dynamic and conditional content)
Highly engaging emails are typically relevant emails, which is why so many of Delivra's tools focus on ways to build a single email with nearly infinite customizations. This includes injecting data from a contact profile into the email (think: Hi, Jenny!) as well as creating variations of a single content block to show or hide depending on subscriber data and device type. 
Triggered drip sequences
Set up automated campaigns based on a variety of triggers. You can choose from segments you created, demographics, or other activities. For example, set up a campaign for everyone who clicked on a certain web page. By combining Delivra with your web analytics platform, you can have a powerful view of web behavior and can communicate with prospects.
Robust email analytics available in an easy-to-digest format
Reporting is an essential part of marketing automation. How can you improve if you don't know which areas need improvement? Delivra offers a robust set of reporting options that can be viewed in simple-to-understand ways.
Integration with popular CRM systems like Salesforce
CRM is an important tool when it comes to managing your database and knowing how to best communicate with prospects. Delivra works well with the major CRM platforms and can offer custom integrations for other brands as well.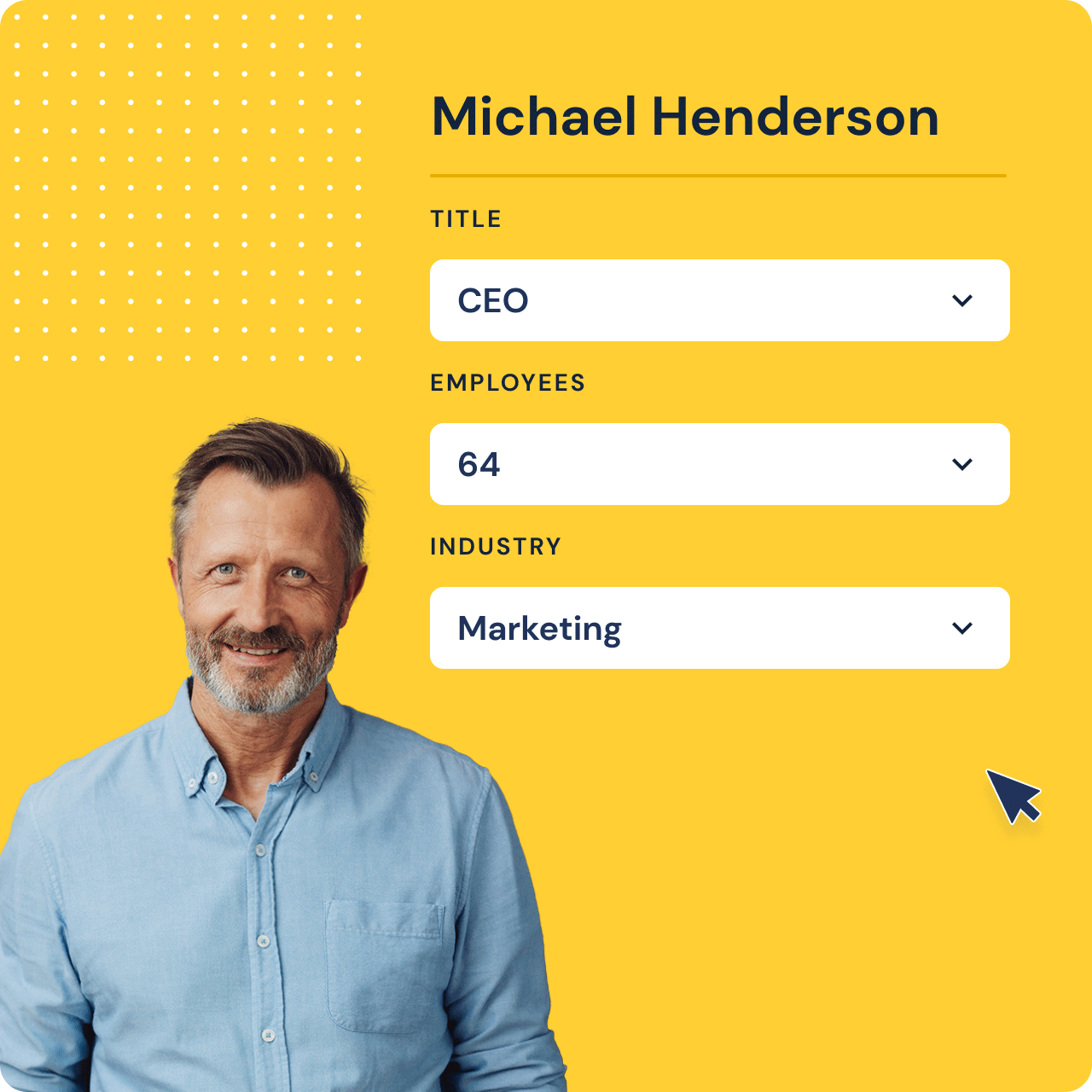 SMS marketing
Otherwise known as text message marketing, you can send promotional messages to customers, creating a multi-channel experience. This form of opt-in marketing requires contacts to subscribe to receive emails (if they've opted in) and text messages from your brand, creating an omnichannel strategy that is more likely to meet customers where they are in the sales lifecycle.
Brand control features
Maintain consistency across reusable content blocks and templates throughout multiple sub-accounts. Delivra also offers a built-in feedback and approval-gathering feature that allows users to send test emails and collect feedback via "reply to" emails.
Webforms and landing pages
Create forms and landing pages within the same drag-and-drop editor as email campaigns. While most email marketing platforms include opt-in forms of some kind, Delivra adds a number of additional features such as conditional display and progressive profiling.
Lead scoring and lead alerts
This is ideal for businesses with longer sales cycles. Delivra offers a number of engagement metrics but users can also set up custom scoring methodology based on demographics and behavioral data. In addition, form submissions and automated workflows can trigger internal email alerts, notifying team members that a lead needs follow-up or a customer account should be looked into.
Send time optimization
Users mentioned the wide variety of ways to optimize a scheduled email send, such as sending based on subscriber time zone and optimizing based on the contact's past click and open behavior. Most email platforms optimize for an average of the entire segment, but Delivra considers this at the unique contact level  (handy for marketers who know every email open matters).
Automated A/B Testing
A/B testing email messages is important to understand what content works best for each audience segment. Delivra's AB testing is robust, allowing users to test a subsegment of their audience and then automatically determine a winner based on a predetermined key metric. It also permits users to exclude (high-priority) segments from the initial AB test and only receive the winning variation. 
Unique ID handling
Delivra can handle multiple records for one email address, joined together by a unique ID. In addition to preventing multiple contact records for the same email address, campaigns and automations can support sending multiple emails to the same email address or send the same email address through an automation multiple times.
Enables BCC'ing an internal email address
This is helpful for people who communicate on behalf of others (such as an agency) and need to keep careful records for their clients. Though not used very often, this feature is especially unique and particularly helpful for those who need it.
Email-client and device previews
Delivra's native integration with Email on Acid makes it possible to preview how your email will render within various email clients (Apple Mail, Gmail, Outlook) etc., and across various devices (mobile, tablet, desktop), including within dark mode.
Email deliverability reporting
It's essential to understand who is getting your emails (and who isn't). It's easy to pull reporting on which emails are undeliverable and overall deliverability statistics.
Delivra Review
Generally speaking, users feel strongly that Delivra provides a strong ROI to their marketing function. Operating similarly to other email and marketing automation tools like Emma or Campaign Monitor, marketers can create, send, and measure a variety of communications (including email and SMS). 
The most frequently mentioned reasons why marketers choose Delivra is the easy-to-use email editor, access to strategic marketing & tech support (on a first-name basis), code-free conditional content for personalization, and in-depth reporting features that aren't available on other platforms. 
On the other hand, some users feel that the feature set is not as broad as other companies like HubSpot and Marketo—but the price also reflects that. Users also mentioned that it will require some initial time to explore Delivra's automation builder before quickly creating new campaigns. 
However, there is no limit to the email workflows that can be created—which is not the case with other platforms. So if you need to create email automations and build out numerous campaigns of varying complexity, you've come to the right place.
Users describe Delivra as the following: 
Quality of support - Users have been happy with the customer support as well as access to strategic advisors, ad-hoc creative services, and custom integrations offered by Delivra. Delivra's support team can be reached by email, phone, or by submitting a support ticket directly on their website, and they also offer an excellent training and resource library. 
Data capabilities - Once users have their CRM or other custom data integrations in place, it's easy to use subscriber/contact data to create segments and personalize messages.
In-depth reporting - Marketers can quickly check their account performance dashboard or deep-dive into analytics to understand engagement and deliverability. 
Deliverability support - Several users referenced being able to consult with Delivra's in-house deliverability expert to troubleshoot and improve their email practices. 
Email-centric features - While Delivra doesn't promise an "all-in-one platform" it does offer powerful tools specific to the needs of email and SMS marketing.
User-friendly - Once users have an understanding of the platform, it's easy and quick to prepare email campaigns.
Continuous improvement - The general consensus from users is that Delivra is constantly making enhancements to make the product better. 
In summary, Delivra is a smart investment for small to midsize companies looking to level up their subscriber and customer communication. We'd love to hear your thoughts. Try it free for 14-days and let us know what you think!